In Memory
Cecil Richardson - Class Of 1958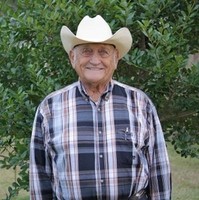 Alfred C. Richardson passed away Thursday, May 7, 2015 surrounded by his family.
Cecil was born April 28, 1940, to the late Alfred Tenneyson Richardson and Inez Milligan in Jacksonville, Fl. In 1961 Cecil married the love of his life Ruth Wilford Richardson. They had four children together, Alfred, Eppinger, Todd and Debbie. Throughout his life he enjoyed farming, gardening and horses, but most of all he enjoyed spending time with his family.
In 1980, he and his wife moved from Jacksonville to Madison where he retired from the State of Florida as a Correctional Officer and further served as a Correctional Officer with the Madison County Sherriff's Department. Cecil is survived by his brother Reggie Richardson; sister Patricia Davis; sons, Alfred Cecil Richardson, Jr., Eppinger (Miki) Richardson, Todd (Tammy) Richardson and daughter Debbie (David) Hudson.
Eleven grandkids and three great-grandkids. Along with many nieces and nephews. Services for Cecil will be Monday, May 11, 2015 at 11:00 AM at Cherry Lake First Baptist Church, 1308 NW CR 150 Madison, Fl. 32340. Visitation will be one hour prior to service. Interment will immediately follow service at Cherry Lake First Baptist Church Cemetery. - See more at: http://www.legacy.com/obituaries/tallahassee/obituary.aspx?n=cecil-richardson&pid=174814131#sthash.jnoCRslW.dpuf